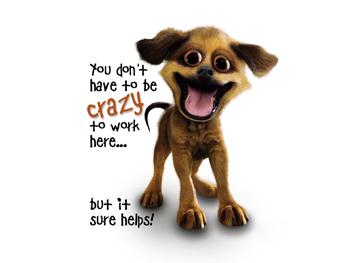 I'm continually impressed with the posts that Brad Bugger has been enlightening us with...I hope you all are enjoying. Oh, that crazy weekend? Men's basketball game on Friday at 7, get done at 10, drive to Missoula, get in a 3:30 am or so, sleep for four hours, handle all the pregame stuff, radio show at 10:45 am in Missoula, football at noon, drive back at 4 or so, back in Pocatello at 10 or so, repack, sleep, get up at 5:15 am, catch the Salt Lake Shuttle to the airport, and fly to catch up with men's basketball at noon. The saving grace, when all that ends....I'll be in Hawaii...I hope I'm awake to enjoy it. Back to one of the 100 or so Division I blogs on the internet (and about 80 or so popped up after this one).
Men's Basketball Opener on Friday night
Just a reminder that the team is doing a Meet & Greet at Wingers (all you can eat Sticky Fingers for $9.99 ... I mean are you serious?) where fans can get promotional materials and get pictures and autographs. Just don't take Busma's wings. Also, nothing too new on Felix's deal, but Felix has personally been in contact with the people in Brazil the NCAA is trying to reach for their International Clearinghouse, so I'm thinking good happy, positive thoughts right now. Let's keep our hopes up on this one.
However, Friday is the big day as the Joe O'Brien era, year three, officially opens against a ridiculously good NAIA opponent in Eastern Oregon. For those that think this is a pushover so there isn't a need of showing up, just read
Kellis Robinett's blog post on that one
. Hey, you can even
ask the newlywed a question
too! Also, Ryan Collingwood (an Eastern Oregon grad doncha know...) has
his season preview of the Bengals up as well
.
One question that wasn't asked was about parking for the game on Friday at Reed. There were still good spots near the facility last Friday, and the crowd was really not bad for an exhibition game. While Reed did lose parking spots, folks can park at the Vocational Tech building across from Reed, or at Turner-Garrison, catty-corner from Reed. It might involve a one block walk, but it's not further than parking near Bonneville Park and walking to the Holt front doors.
Lots of Women's Debuts this Week
The Seton Sobolewski era officially starts on Saturday when ISU takes on a very, very, very good DePaul team down in Albuquerque for the first of three games in that tournament (they also have Alcorn State and New Mexico). Along with the debut of Seton Sobolewski and his staff (actually, Jordan Green and Angela Munger have both coaches here before, so only Seton and Holly Robertson debut) Mark Liptak will be going at it solo on the radio call, so make sure you tune in for Mark's broadcasts. Also,
Kelvin Ang talks about ISU's first recruiting class
for Sobolewski, who stole one recruit out from under the University of Idaho for good measure. Idaho did announce former Bengal Bianca Cheever has signed with Jon Newlee and the Vandals.
Volleyball's Late Run
I joked at the press conference this week that very quietly, the volleyball team has won six of their last nine, making a late playoff push. The great thing is while we are all pretty happy with the team's resurgence, Chad is disappointed they haven't won more, and he isn't satisfied that the team is playing up to their potential, and wants them to do even better. Gotta like that, but credit to him and his team...it's ISU's first four-match win streak since 2003. It's a tough road this week at Northern Colorado and Northern Arizona.
Super Secret Press Conferences?
I was asked recently why ISU's Monday press conferences are not available video-wise or audio-wise, and the answer is the video thing is an equipment issue. The digital camera int he office doesn't have any sound for video, so that's not helpful, and the audio files can only be stored for a short period due to the amount of server space we get as an athletic department, which would eventually lead to major
linkrot
. Eventually I'd love to have a nicer digital camera that records video just for that purpose. I know Tim Flagstad videos the press conference with his camera (My wife's camera can do the video, but she uses it during the day because...well, it's hers...), but I can't find it on the Journal's site. If anyone would like to donate a good digital camera..... :) (EDIT 10:48 am ... Tim Flagstad sent me the link to his video of the press conference
here
. Yeah to Tim!!!!)
Three-point line stuff

The Journal has some good stuff on the new three-point line, as
Kellis talked at length with some of ISU's long-range threats
. When at Holt, there is no confusion because there is only the men's line, but at Reed, as you can see by the photo, there are two. Kelvin Ang took a
closer look at how the two lines
will effect the women's game
.

In the Interest of Presenting All Sides

While I don't necessarily agree with all of Dan Thompson's points
in his column
, he does make some valid ones as well on the subject of marketing.
Quick Football Hitters
Since I'm gonna be rolling into Missoula around 3:30 am on Saturday morning, catching about four hours of sleep and getting up at 7:30 to start getting ready for the game, it'll be a quick hitter for me, so here are some quick hitters for you...Roman Stubbs of the Kaimin, Montana's student newspaper, has two pretty good pieces, on
John Zamberlin
, and on how
Montana is approaching this game,
knowing the Brawl of the Wild is next up for them. Dan Thompson has his
weekly power poll
as well as his
notebook
(note McBride's comments...a tremendously classy individual to note that while recovering from his ailment). I like Mac even more now. Fritz Neighbor of the Missoulian
has his look at Idaho State
, but I'm not sure who Mike Phipps is.