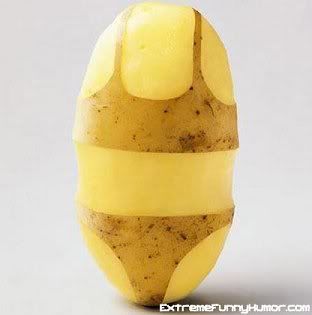 Conference play began last week for the volleyball team, and it started with a 3-0 sweep by Portland State. To the uninitiated, I'm sure folks probably went "same old, same old", but it was pretty obvious to those there that ISU was a much improved shell of their former selves. The Bengals gave the defending champion Vikings everything it could handle, and you just had the sense that something special could happen on Saturday against Eastern Washington, a team that was third last year and lost in five sets to #17 Colorado State about two weeks ago.
So congrats are now in order for Chad Teichert, who got his first conference win in convincing fashion 25-19, 25-19, 28-26. That final set showed something too, in that ISU was up 23-19, and allowed Eastern Washington to tie it at 23. ISU then had match points at 24-23, 25-24, 26-25, and 27-26 and finally got it, but I'm telling you, a lot of our past teams would have folded. It was ISU's first win over a conference team other than Montana State since Oct. 5, 2006.
That date was also the last time ISU lost at Davis Field in soccer until Friday, when the Bengals couldn't hold a 1-0 lead, allowing two goals in the second half. The team however bounced back and tied Wyoming after Lauren Hough got a red card for what sure looked like a pretty good slide tackle (it wasn't from behind or cleats up, and she knocked the ball away). Hough might have been the hard-luck recipient of a make-up call, as ISU goalkeeper Bailey Williams probably should have been red-carder for taking out a player for Wyoming on a breakaway. She was spared, and Hough sort of paid the price.
Volleyball hits the road twice this week....to Boise State and the Weber State, while soccer is at Pepperdine and #21 San Diego.
Seriously...They Were Complaining????
Remember how Idaho had to change their uniform pants because of the logo on their butts? Well, apparently some fans have decided to complain about
Idaho's two-piece cheerleader
outfits. No, even I'm gonna admit, that picture doesn't do those outfits justice...they were pretty revealing, so last week, the cheerleaders wore
volleyball shorts and football jerseys
, and they will get
new outfits for next week
. And why did they have those uniforms?
Read on, McDuff, and blame the old coach too
.
Linkage
Jon Kasper of the Big Sky
posted some thoughts
about the weekend, Big Sky TV, and what's on tap, football-wise. Dan Thompson also provided a
host of links to most
of the weekend's football activities. Dan also notes that
Eddie Thompson and A.J. Storms
will be back in action. He got that information from my very
Piratey Game Notes
...and just so folks know, i was issued a national challenge to work "Talk Like a Pirate Day" into Game Notes, hence the swashbuckling theme. Eastern Washington's Dave Cook does not nearly have my sense of humor, but he does have a font size of "6" and "7" for most of the
Eastern Washington game notes
. The full Big Sky notes with stats, compiled by Jon Kasper,
is here
.